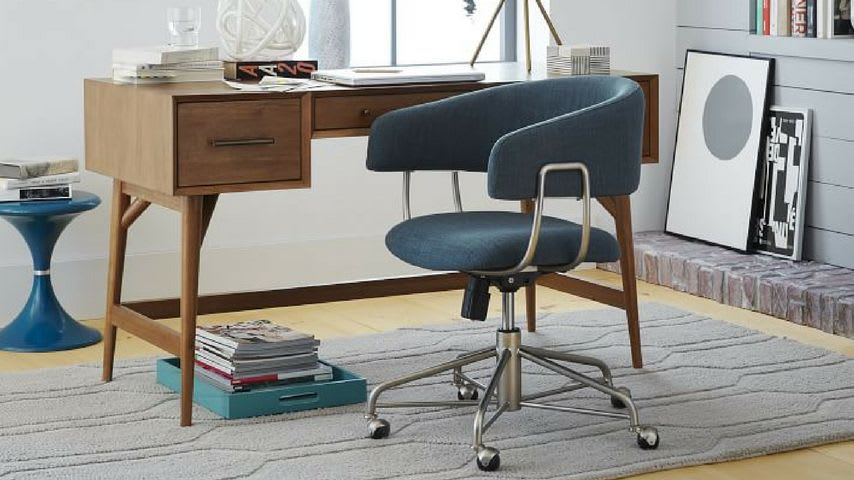 With Labor Day behind us, we are all back to school (or work) so to speak. Kids are out of the house and colleagues are back from their vacations, so it's a great opportunity to take some personal time and get organized. The home office is a good place to start. Creating a functional working environment can improve productivity, not to mention save your sanity.
So if you are planning a home office renovation or realize that some things need replacing, we rounded up a list of furniture stores in Los Angeles where you can find office furniture for just about every style of home.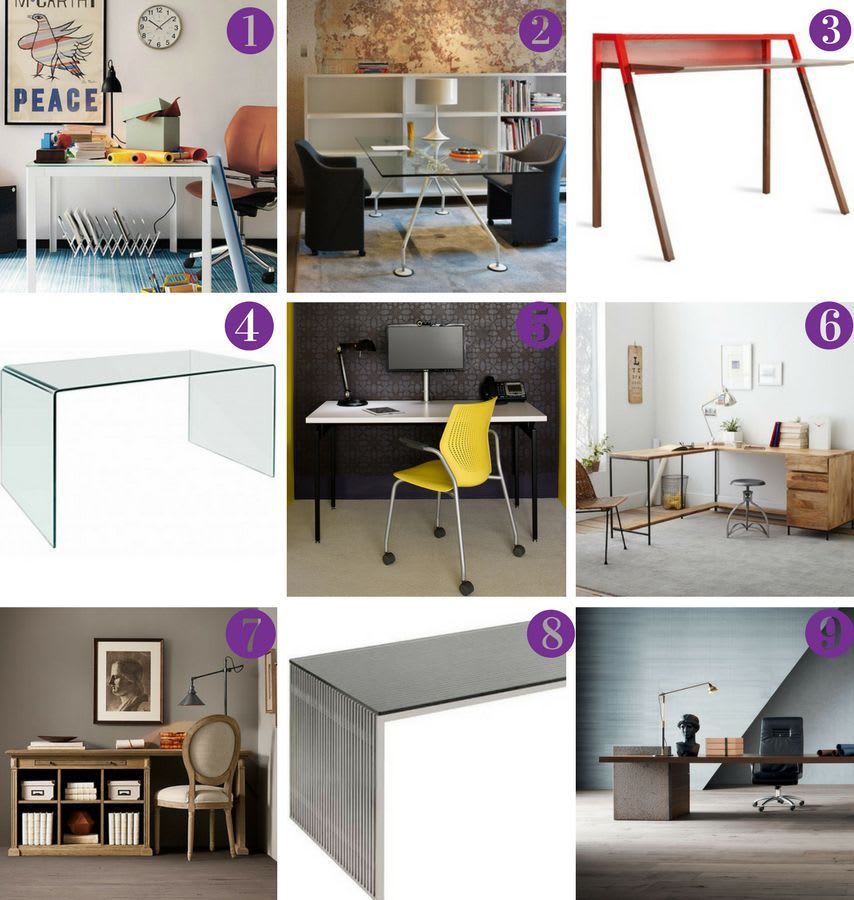 1.
Design Within Reach.
"Exists to make authentic modern design accessible. Authentic means that it's the real thing." Here you'll find modern office desks, chairs, and storage by familiar brands like Herman Miller, Knoll, and Vitra. If you are going for a modern or mid-century modern vibe, DWR is a great place to start.
2.
Inex.
In its contemporary showroom on Wilshire and Roberston, Inex offers an exquisite selection of executive-level office desks, chairs, and storage solutions.
3.
blu dot.
Its goal "is to bring good design to as many people as possible. That means creating products that are useful, affordable, and desirable." Their minimal modern aesthetic comes at affordable prices. You can visit them at 8751 Beverly Blvd.
4.
Blueprint.
Showcases modern and contemporary furniture at affordable prices. Their 15,000 square foot showroom is located at 8600 W Pico Blvd.
5.
Knoll.
Probably the most well know manufacturers of office furniture, Knoll's designs are classically modern and never seem to go out of style. Many of their office furnishings fit easily in the home as they do in corporate offices. They are located at 555 W 5th Street.
6.
West Elm.
For home office furniture on a budget try West Elm. They have a nice selection of different styles in Mid-Centruy, Industrial, slick lacquer, and more.
7.
Restoration Hardware.
For an industrial, rustic, or classic aesthetic, head over to RH. They have a great selection of craftsman tables, printer's desks, cottage cabinets, and early European styles. They have locations in Santa Monica and Beverly Hills.
8.
In Mode.
Located at 1071 South La Brea Ave, In Mode is founded on the principle that well-designed, well-made furniture should be stylish, functional, and affordable. They are worth checking out for the vast selection.
9.
Paltrona Frau.
For the creme-de-la-creme of high-end contemporary office furniture, Paltrona Frau is located at 8950 Beverly Blvd. Known for their Italian leather furniture, their office desks and chairs are top-of-the-line luxuries with modern and more traditional aesthetics available.