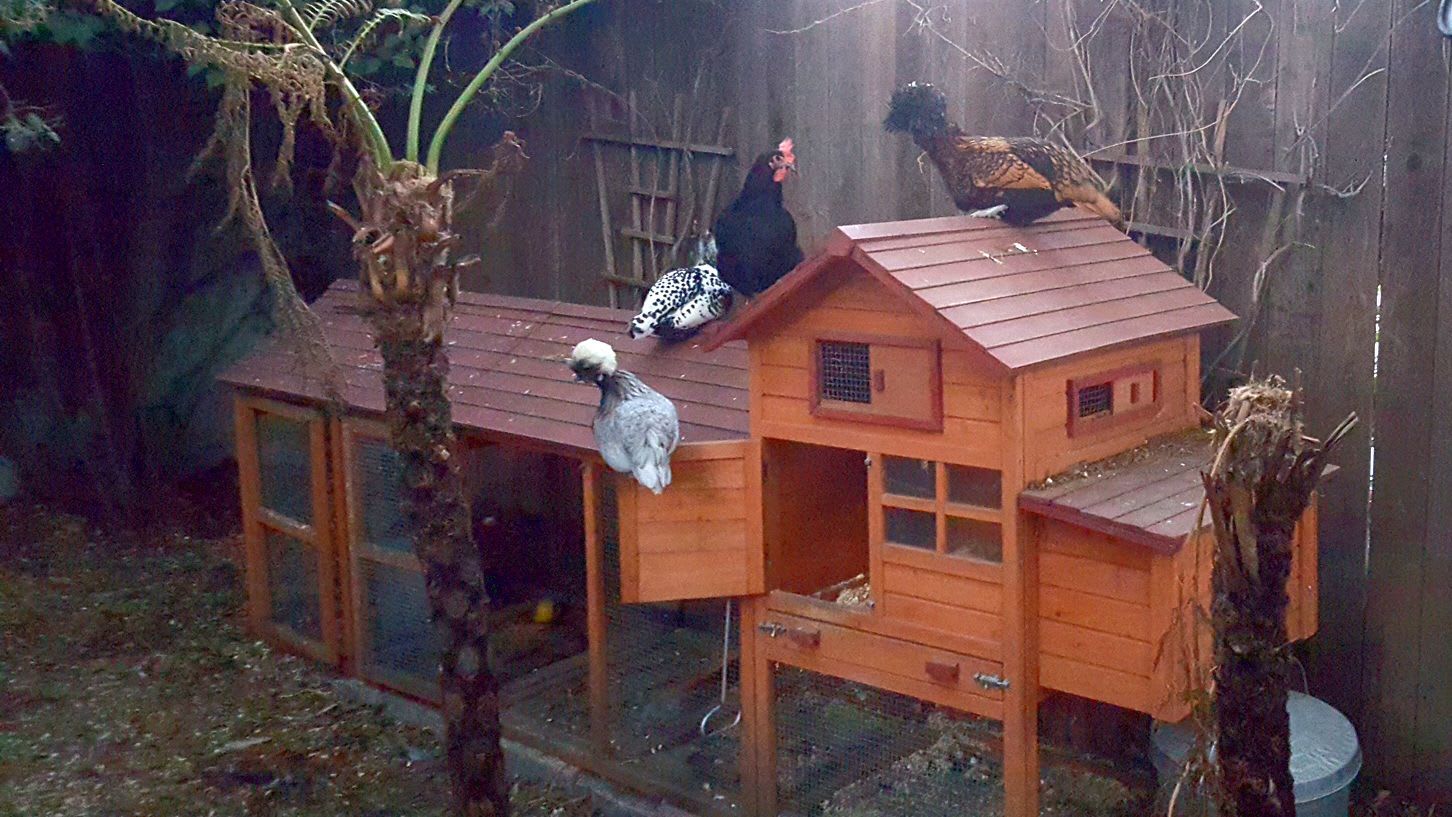 Chickens love eating al fresco as much as we do. I know, I have a few of my own (see above) Frankly, a happy chicken produces a better tasting and more nutritious egg, which partially accounts for the growing interest in raising backyard chickens. With more people raising their own chickens in urban backyards and residential neighborhoods, there appears to be a demand for a different kind of chicken coop. Some I would almost want to live in myself.
I've rounded up a selection of coops by architects and designers that will fit right in to any estate garden.
Breed Retreat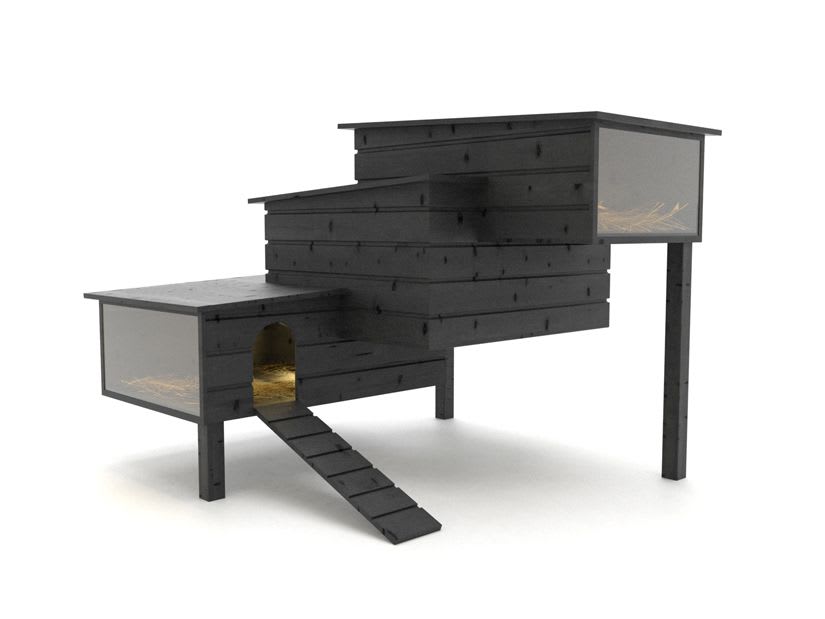 Dutch design studio Frederik Roije designed the Breed Retreat, "an architectural hen house to breed and retreat." The chickens can hop up and over the escalating roof tops or take shade below. I'd love to see this coop tucked in a wooded area.
Moop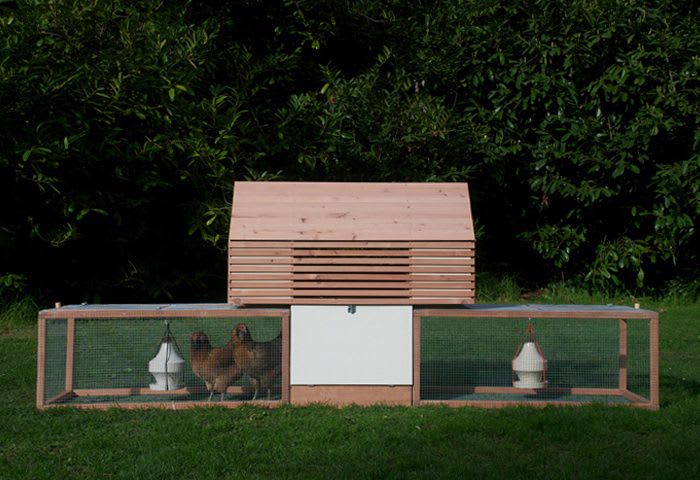 Moop is "a modern coop for design minded chickens" (I love it!) by architecture firm NOTTOSCALE. It's minimal, clean design is a great match for modern architectural homes and backyards.
The Hobbit Hole
For movie buffs or those who prefer a whimsical aesthetic, The Hobbit Hole Chicken Coops are adorable. Depending on how they are painted, or not, they fit many types of locations.
Modern Coop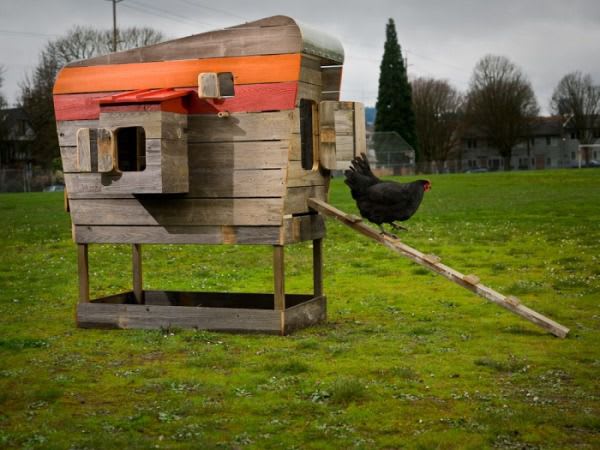 If it's a retro-modern feel you're going for, the modern coop is a 1940's camper-inspired reclaimed cedar chicken coop. This one can be moved around for truly pasture-raised chicken eggs.
American Coop
For traditional gardens and cottage appeal, the American Coop chicken coop fits right in. Paint it to match the house and it's a charmer for sure.
Of course, you can always design your own or have a custom chicken coop built. Here is some inspiration to dream of.