Salt & Straw is slowly becoming everyone's favorite ice cream shop. With new twists on traditional flavors, Salt & Straw also introduces us to unexpected combinations that wow the palette. Flavors are hand-made in small batches in local kitchens using only all-natural cream from nearby farms and the best local, organic, and sustainable ingredients. In addition, they have Vegan options.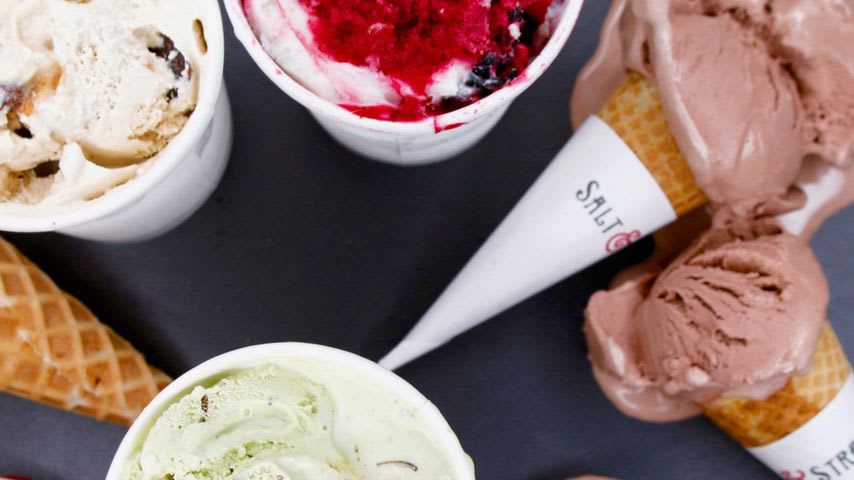 Here's a lineup of their other scary yet tempting flavors:
• Dracula's Blood Pudding: Crafted for this year's Halloween "thrill shreekers," a heady combination of warm spices and cream are mixed into real blood pudding and then spun in our ice cream laboratory.
• The Great Candycopia: Your whole trick-or-treat haul turned inside out and jammed into an ice cream machine as salted butterscotch ice cream gets loaded up with homemade snickers, whoppers, heath bars, and peanut butter cups.
• Essence of Ghost: A thrillingly light and chillingly cold flavor that will make you think you've just tasted an apparition. Frigid sherbet quickly gives way to lingering smokiness, while notes of bitterness keep your taste buds guessing as to what they just experienced.
• Freckle & Hyde Potion: Captures the transformative taste of Dr. Jekyll's infamous potion! Cranberry sorbet freckled with dark chocolate battles against bitter melon coconut sherbet with coconut ash coated pop rocks, like two sides of a personality.